I always knew that I wanted to follow in the footsteps of my father and pursue a career in health care, but I never knew which profession was right for me. Growing up in a small, rural town, I had limited exposure to the different fields of health care available to choose from. We had one dentist in my hometown, and that is where everyone went for all their dental needs. I was unaware that the specialty of pediatric dentistry existed. It was while studying at Southern Utah University that I began shadowing a pediatric dentist. Almost immediately, I knew that this was the right choice for me.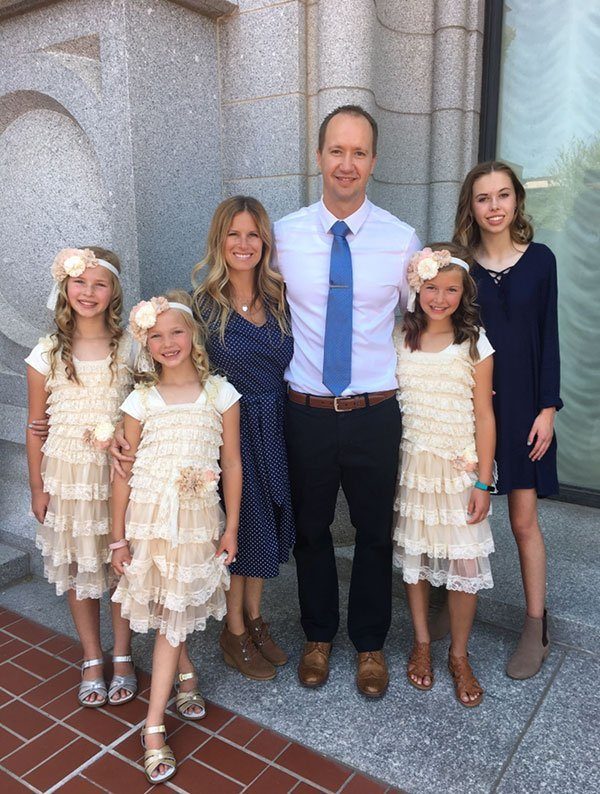 Pediatric dentistry is both challenging and rewarding. We not only have the responsibility to provide our patients with the highest quality of dental care, but we have the opportunity to help them develop a positive attitude about going to the dentist. Their experiences with us at a young age could lead to a lifetime of regular oral health care.
As the father of four daughters, I understand what an important decision it is when it comes to the health of your children. At Kids Town Pediatric Dentistry, our mission is to treat our patients the same way we would treat our own children. We accomplish this by recommending the same treatment for your child that we would provide for our own child under similar circumstances.
We look forward to working together with you to provide your child with the best oral health care possible.